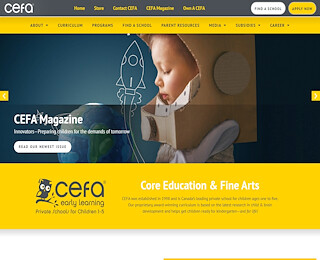 The first daycare that you choose for your child is one of the most important decisions you will make. The best preschool in Richmond Hill will provide your child with the building blocks that he will use throughout his education and beyond. Parents want to find the best caregiver while ensuring that they offer the child a high quality learning experience.
Tips for choosing the best Preschool in Richmond Hill
There are some tips that are helpful when choosing the best preschool in Richmond Hill. Start the process of looking for a preschool as early as possible. The top facilities often have waiting lists and you should put in your application in much in advance as you can.
Ask friends and family members for their recommendations but keep in mind that you want to choose a center that offers the latest teaching methods and curriculum. Think about location because the facility should be close to either your home or nearby your office if you plan to drop your child off during work.
The program offerings and methods should be in line with the current standards. It is ideal to visit the facility before you make a decision so you can observe what a typical day would be like for your little one. Talk to the principal and teacher to find out more about the programs that they provide.
CEFA Early Childhood Education
When searching for a facility it is important to realize that they are not all alike. CEFA is often considered the best preschool in Richmond Hill because of the methodology they use. CEFA combines academic learning with social, emotional and physical education to teach the whole child. CEFA programs are based on Montessori methods and the Reggio Emilia standards but are updated to provide learning for the needs of today's children.
Reading, writing, math and science fundamentals are taught in fun and interesting ways that help a child understand, explore and discover the subjects. The foundations of learning are taught at age-appropriate levels so that children can build upon their skills.
The program also includes fine arts, languages, dance, music, exercise, yoga and more. Children are encouraged to use their creativity to learn through CEFA teaching methods. Teachers are certified and focused on enriching children's lives with new ideas and information. Programs start for children as young as 6 months and up to 5 years of age.
In addition to providing an enriched learning experience, the program also includes plenty of play time and naps and socializing with their friends. They will also learn respect for one another. Children seem to really enjoy the programs and thrive under the supervision of their teachers and principals. Even young children will begin to learn the essential skills that will prepare them for higher education and for their journey in life. At CEFA we enjoy providing children with the tools they need to go through life. Learn more about our programs on our website and complete an application for your child today.
Best Preschool Richmond Hill