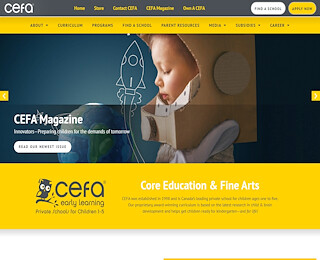 Are you looking into making a career change? Many parents are finding that owning a daycare franchise is a great way to spend more time with their kids and enjoy a career that is both flexible and rewarding. If you're wondering about daycare franchise cost, here are some of the other things you need to look into before you begin forging ahead.
Identify the Demand

Looking into daycare franchise cost can be the first step towards a meaningful career. You also first need to know what the demand for daycare looks like in your community. For example, is the daycare market currently already saturated with daycares? Perhaps moving to another location and starting your daycare franchise there would be better.
It's also important to look at the companies in the area where people tend to work. If there are major companies around you that employ lots of people, then your area may be the perfect location for a daycare franchise.
Determine Your Readiness

As a parent, there may be a few things you're more well-suited for than opening a daycare. Look up some of the information on daycare franchise cost in your area, but it's also imperative to make sure that you're ready emotionally and mentally for what it means to own a franchise.
There are a lot of things you need to think about, such as how you'll deal with parents who are consistently late, how you'll manage employee turnover and all the licensing and fees associated with keeping your licenses and certifications up to date. Make sure you're all the way ready for this step before you venture into becoming a daycare franchise owner.  
Know Your Licensing Laws

Finding out about daycare franchise cost in your local area can be a great way to get ahead in a new and exciting career. As you do so, however, be sure that you're realistic about the licensing and zoning laws in your area. Especially when you're working with other people's kids, there's bound to be some red tape that you'll have to get through before you can officially open your doors.
The best place to start is your local licensing department. It's also a great idea to start by talking to people in your situation who have opened a daycare, in particular, a franchise, and can help you through firsthand experience navigate this new territory.
Come Up with A Business Plan

Whether you need financing for your childcare business, need to find the right insurance products to protect your business, and need information on licensing requirements, you'll first need a business plan. Without a business plan that outlines realistic objectives for your daycare business, you're going to have a hard time with daily operations and managing future growth as well.
Ultimately, running a daycare isn't for everyone. There's the daycare franchise cost to consider as well as a host of other things to think about besides those posted above. Before you get started, why not give the experts at CEFA a call to find out more?
We welcome your comments!