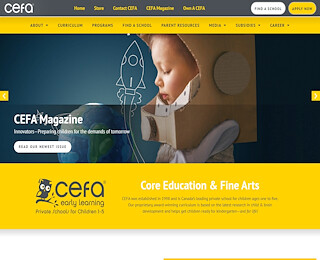 If you're a working parent with a child in daycare in Langley, then leaving work and transitioning between your work life and your home life may be somewhat of a struggle. You may often feel like you don't have time to destress and unwind after work before you have to go pick up kids and start your regular home life again.
At CEFA, we have been working with parents and kids for several years and we know this can be a major struggle for many parents. If you're not able to recharge your emotional batteries before picking up your kids, you may be tenser and you may not be the parent you want to be when you pick them up from daycare in Langley. Here are some things that may help.
Make A To-Do List for The Future
After you get done with work for the day, take a minute to create a to-do list for the next day. Write down all the projects that you need to work on, how long you plan to spend on them, and anything else that may be useful. This will help you worry less about what you weren't able to get done that day and leave your work life behind at the office.
When you're able to let go of that day's unfinished business and create a working plan for how you'll accomplish it the next day or even that night after the kids are in bed, you'll feel better about your life. You'll be able to look at your list and know that you'll be able to attack it tomorrow and that it can wait.
Create A Weekly Calendar
Sometimes it's easier to plan ahead and help you feel more put together if you have a plan for the day ahead before you leave work. It's helpful when you have talked to your child before even dropping them off at daycare in Langley in the morning to know what they can expect throughout the day.
Even little things like what you'll be having for dinner and whether they'll need to wash their hair in the bath tonight will make the day slide by easier. Daycare in Langley kids and their parents both thrive when they have a schedule and routine, we have found.
Take A Break for Yourself
After you leave for work each day, take a few minutes just for yourself. Give yourself a snack, or take a quick walk before you head to pick up your child from daycare in Langley. When you give yourself some time to recharge and get your brain in "home life" mode before you pick up your child, you will find that you're happier at pickup time and so will they.
When you're able to do these things as you leave work at the end of the day and before you get to daycare in Langley to pick up your little ones, you'll be much happier and ready to take on part two of your day. We have seen these things make massive impacts on families and homes and encourage you to reach out if you need more help with the pick-up process or transitioning between your professional and personal lives.
Daycare Langley
We welcome your comments!