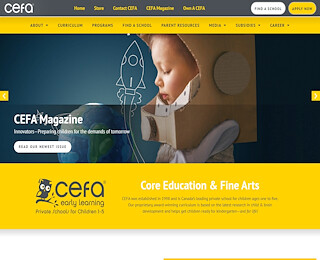 We think it's safe to say that all parents at one point or another wonder if they're doing well enough. If you have your children enrolled in a daycare in South Surrey, you're off to a great start. Regardless, parenting can definitely be a challenge and it's often hard to know that you're doing right by your kids. Here are some key tips that our team at CEFA has collected from working parents that might help you out as you try to balance all of your many responsibilities.
Make the Most of Your Work Time
When you have a child in daycare in South Surrey, you need to make the most of your time at work. This may mean socializing less than you would have normally, or taking charge in a meeting when it's going on too long. You have a precious few hours to get everything done that you need to do during your workday before you have to go pick up your child from daycare, so you should make the most of it.
Make the Most of Your Home Time
There are often times when children may feel resentful of parents or their parents' jobs for keeping them away from home. If you feel this is the case in your situation, or to prevent this entirely, make sure you're as present in your children's lives as possible outside work hours. Organize playdates for your kids after you're done with work, or take them on outings and adventures when you get home. maybe organize a weekly dinner out at a restaurant with the family so you can all reconnect.
Examine Your Own Feelings
Every person on earth is different. Some people prefer to stay home with their kids all day, and that works for them. Others need to have a job to feel happy and fulfilled with their lives, and that's okay too. Examine your own feelings and personality. If working full time makes you a better mother or father, and you recognize that, there is great power in realizing your true self and pursuing a life congruent with that.
Take Time for Self-Care
If you're like most parents, you're probably tougher on yourself than anybody else is. even so, it's very important to give yourself time to take care of yourself. As a parent with a child in daycare in South Surrey, it's often all too easy to remember that you matter too.
Take a night off to just be yourself again. Go to a movie, out to dinner, or go on a walk and just remember who you are outside of a spouse, partner, mother, or father, just to be the most authentic version of yourself you can be.
Having a child in daycare in South Surrey can be a tremendously important decision to you as a parent. We have a qualified team of childcare professionals at CEFA and we want to make sure that you know that you're doing a great job. You may even be doing better than you think you are.
Daycare South Surrey
We welcome your comments!