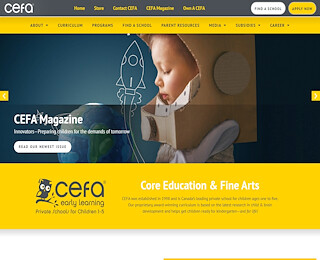 Some folks are satisfied to work at a regular schedule, collect a paycheck, and then just forget about the job when the work day is over. Other people are driven to succeed, working 24/7 to reach the top driven either by money or a passion. A few lucky others don't have to work at all such as the winner of a billion-dollar lottery or someone who decides life is better in a parent's basement playing Fortnite for hours on end.
Then there are those who don't fit into any of the above categories. They want to work for themselves, but they are not workaholic Type A people. They are not lazy nor the recipients of a financial windfall. Their main problem is having enough savings to invest in whatever their passion might be. The solution for those people is franchising.
You Deserve a Break Today
The most famous franchise business is McDonald's. In the 1960's it was possible to begin work flipping hamburgers for minimum wage ($1.00 per hour in 1960), work yourself to management and then become the owner of several stores in about 10 years. Buying a McDonald's franchise today requires cash reserves of about $2 million USA dollars putting that out of the reach of most people.
Fortunately, McDonald's is not the only franchise opportunity on the block. For those who are looking for small franchise opportunities in Canada who have a passion for child care and early childhood learning, the best franchise opportunity is with CEFA Early Learning based in Vancouver, British Columbia.
CEFA Franchising
CEFA currently has about 20 locations with more scheduled to open soon and are looking for dedicated people to become franchisees. The required investment is not cheap at $250,000 to $500,000 but this is much less than McDonalds and well within the reach of people who have worked hard and saved a bit.
Anyone who has spent time with children under the age of five will know that their minds are like sponges with a capacity to learn that dwarfs most adults. Things learned at that early age go a long way to determine the fate of the child in adult life, so it is crucial that they are taught in ways that result in the child being productive and well adjusted in later life.
CEFA requires that franchisees complete CEFA Teacher Training, have that passion for teaching children, adhere to CEFA standards as a franchisee and school owner, and have a good sense of how a business should be run.
If you are a parent of a toddler, consider giving that child a head start to succeed in a world that is getting more competitive each day. The CEFA curriculum focuses on four areas:
STEM (Science, Technology, Engineering, Math)
Literacy (Reading, Writing, Math Language, Second Language)
Arts (Dance, Music, Creative Play, Drama, Visual Arts)
Mindfulness (Citizenship, Contribution, Culture Immersion, Yoga, Outdoor & Nature Program)
This might seem like a curriculum for a college student but the CEFA student is taught in a fun and engaging manner with a lot of playtime learning activities. To find out more about small franchise opportunities in Canada or enrolling a young student in a CEFA learning center, call CEFA at 1 604-708-2332 or send an email to info@cefa.ca. There is also an online information request form for prospective franchisees.
Small Franchise Opportunities Canada
We welcome your comments!