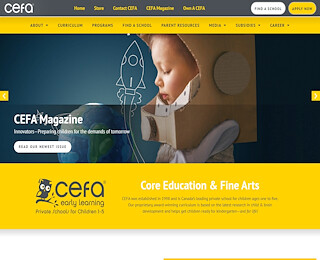 There will come a time when your kids will start to grow. Their needs will change and they can be more demanding for attention than ever. Unfortunately, life forces you to part with your child for a few hours because of the demands of work. To fill in for those hours that you are away, you decide to place him in a Walnut Grove daycare where he can learn new things and interact with other children. Though that may be a wise decision to make, there are important things that you should consider when choosing a daycare for your child. Let's take a look at some of them.
Understanding the Essentials
The interaction – when searching for a daycare, one of the first things you need to see is how the teachers or caregivers interact with the children. One good sign is if the staff spends time with the children by playing with them down on the floor. Interactive relationships are crucial for babies. The more interactions they have with adults, the better their growth and development will be.
Check their policy – the next thing you need to examine is their policy. You need to determine if the methods they use are in line with the way you want your child to be treated. How do they treat the children in case they are sick? How do they put the kids to sleep? Find out if you share the same parenting philosophies as them before making a decision.
Communicate freely – another thing you must do is to talk freely to the caregiver or teacher until you become comfortable with each other. Before leaving your child to the daycare, you need to tell the staff some details about your kid like what he ate for breakfast, how his sleep was at night, among other things. This will give them the impression that you would want to hear something similar in return by the time you fetch your child in the afternoon. They should be able to give you a detailed report of how your child was at the daycare.
Expand your options – you also need to consider expanding your choices. Go around your area and visit multiple daycare centers and carefully examine each one of them. List down their key offerings and compare them to one another. If your gut tells you that there is something wrong, then move on to the next one on your list. Having a lot of options will help.
We Help Develop Kids
Here at CEFA Early Learning, we are proud to say that our curriculum has helped children from ages 1 to 5 in the most crucial years of development. We use a methodology that is based on the French standards of junior kindergarten. We use a unique blend of core subjects that include reading, mathematics, musing, and the fine arts. We believe in giving children the freedom to learn through playing with other children.
Enroll Your Child, Today!
If you are still searching for a Walnut Grove daycare that you can trust, feel free to get in touch with us today. Simply fill out our online Inquiry Form to learn more about CEFA and how we can help you and your child, today!
Walnut Grove Daycare
We welcome your comments!