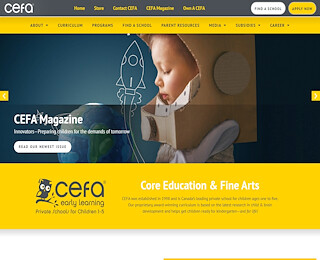 Experts agree that a child's most formative years are those from birth to five years old. This is the period of time when children develop and grow rapidly. They start to develop their personalities and they grow physically and emotionally. When a baby is born he is completely dependent on his parents for all of his needs. As he starts to grow he is able to start doing some things on his own. He can soon sit up on his own and then learns to crawl and walk so he is mobile. He then begins to eat and speak on his own and starts to see the world outside.
It can be extremely helpful to expose children to a wide range of interests during these formative years. Children need to gather the basic skills they will need as they prepare for school in the coming years. In addition to learning academics, children are also learning from their environment and will learn how to respect others. Child development in Canada can be enhanced with help from a leading early childcare provider.
Helping Children As They Develop
The first five years of a child's life are extremely important. Parents need to decide on a daycare facility that can provide the best care while catering to their developmental needs. Not all daycares are the same. Many just provide basic babysitting services and don't incorporate any significant educational programs.
CEFA is a high quality child developmental program for children ages 6 months to 5 years old. Children learn academic subjects such as reading, writing, math and science at age-appropriate levels. They are also exposed to a large variety of other programs that will enrich their education and help them develop as young people.
CEFA Programs for Child Development in Canada
Some of the programs that we include in curriculum are languages, drama, fine arts, music, yoga, physical education and cultural immersion. Teachers incorporate all of these programs into their regular lesson plans according to CEFA standards. Children are encouraged to learn, explore, ask questions and gain interests in many different subjects. Teachers help students gain from their experiences on terms that they can understand.
Even young children will benefit from the programs we provide. For instance, young children will learn motor skills that will assist them as they learn how to hold a pencil before they learn how to write. Reading is taught using the seven principles as well as phonetically. Children learn reasoning skills that will be used when learning math. Kids will be involved in observing nature as they start to understand science.
CEFA teachers, principals and others are all dedicated to providing the best programs for child development in Canada. The goal is to provide young children with the education they need to build their education as well as to help them develop socially, emotionally and physically. CEFA programs are among the leading for child development in Canada and are available for children from 6 months to 5 years of age.
Child Development Canada