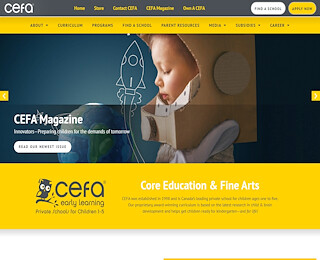 Many parents are concerned about making sure their children are prepared for school and want to provide them with private education in BC. Young children are particularly eager to learn and they are in a developmental stage where their personalities are forming. They are at the perfect stage to begin the learning process with some age-appropriate private education in BC.
Early Childhood Education
Experts agree that children are in their most important developmental phase from birth through the age of five. During this time they go through a large number of changes and grow emotionally, socially and physically. A good private education in BC addresses this period and provides age-appropriate learning experiences that will enhance your child's growth during this period.
It is important to choose an educational program that will cater to the needs of your child as he or she grows and develops. A program should provide some of the foundations of the basic academic cornerstones that will give children a head start as they begin their educational path. A simple daycare provider may not offer the same level of educational support and will not assist your child in the progression necessary to be successful.
About CEFA
CEFA is one of the most highly recognized educational programs in Canada. CEFA was originally created 20 years ago based partly on the standards of junior kindergarten and Montessori. CEFA combines traditional subjects such as math, reading, writing and science with a host of other curriculum to educate the entire child. The goal is to provide not just academic education but also social, emotional and physical.
CEFA teachers are certified and provide children with private education in BC that goes beyond the classroom. Children learn while they explore, observe and become independent thinkers. CEFA programs include fine arts, languages, cultural immersion, music, dance, yoga and physical education. These are all part of exposing the child to many various and interesting things in life.  
Children love the programs at CEFA. They enjoy their days of learning and exploration as they spend time with their friends. They are making strides in their growth process without even realizing that it is happening. Parents will take pride in knowing that they are providing their child with the best educational start possible. In addition, children are also learning important life lessons such as respect for others.
CEFA programs are always developed on the needs of the particular ages of the children in class. In addition to learning throughout the day they also get nutritious meals and snacks and enjoy their nap time. At the same time, they are learning important socialization skills that will carry them throughout life.
Teachers and principals are patient and kind guides as they assist children in the important process of learning. CEFA offers flexible part-time programs, summer programs and pre-kindergarten programs at facilities in BC. It is best to enroll your child as early as possible because programs may fill up quickly. Learn more about our high quality educational programs and submit an enrollment application online.
Private Education Bc