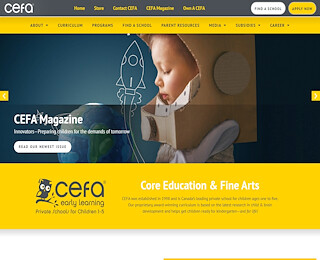 A summer program for toddlers is that even a thing? Yes, there are summer programs for toddlers out there. And no I am not talking daycare. CEFA offers summer programs for toddlers. They have a verity of different programs for toddlers. All of the summer programs that they provide are designed to work on your toddlers motor skills both fine and gross. They also give them a jump start on their school by working on their entire core subject. They do all this while your child does what they do the best play. A toddler is a child that is between the ages of one and three. CEFA offers six different programs in July and August. However depending on where you are you will only be offered four of the six.
The first program is called Little Chefs. In this Program your toddler will get to explore the kitchen and what goes on there safely. They will even get to help a little as we try some new healthy cooking. Don't worry mommas everything in this program is done with your child safety in mind.
The second program offered in our summer programs for toddlers is camping and the great outdoors. In this program, your toddler will explore the great outdoors while playing and working on their gross motor skills. They will then come inside and explore our indoor campground.
Our art expression program seems to be the favorite of every toddler. That is because in this program your toddler will get to dance and Paint as well as all different kinds of arts. They will even get to play various instruments. So you can see why your little one would love this program.
The next summer program for toddlers is We are the world. In this program, your little one will get to try food from around the world. They will also get to dig or play in the dirt and find exciting things like dinosaur bones and other items from a time long ago.
The next program that you might find is music and movement. In this program, your child will get to explore sound and see what sounds different things make. CEFA will be introducing their award-winning program called Fun with Composers. In the part of the program, your toddler will learn an appreciation for classical music. Like with everything that CEFA does they bring the sophistication of classical music down to the level that your toddler will love and enjoy.
The sixth and final program is called nutty professors. In this program, your child will get to see science in person. From Volcanoes to rocket ships.

So how can CEFA bring all this down to a level that a child 1 to 3 can learn? This is because they use a method that is used in Canadian elementary school. With this system, the teacher is focused on the whole child, so they do not only learn about their education but social skills and physical development as well. For more information or to find a location near you go to cefa.ca, we are ready to help.